Language
Podróż nie taka straszna!
Pomysłowość gryzoni, jeży i królików nie zna granic. Czasami wystarczy jedno niezabezpieczone miejsce w klatce lub na wybiegu, żeby te małe ssaki zrobiły sobie krzywdę. A co dopiero poza domem!
Dlatego każdy właściciel czy to królików, fretek, jeży, chomików, czy innych małych czworonogów powinien być dobrze przygotowany na podróżowanie ze swoimi pupilami. Wybierz stabilny, dobrej jakości transporter dopasowany do wielkości Twoich zwierzaków i miej go zawsze pod ręką. Tak, żeby na przykład w razie konieczności szybkiej wizyty u weterynarza zapewnić im bezpieczeństwo w trakcie podróży.
Transporter Pico przeznaczony dla małych i średnich gryzoni, takich jak świnki morskie, szynszyle. Różne kolory.
| | |
| --- | --- |
| Shipping within | 24 hours |
| The Availability Of | Mało |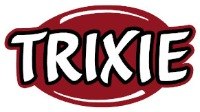 Transporter dla jeża pigmejskiego i gryzoni.
| | |
| --- | --- |
| Shipping within | 24 hours |
| The Availability Of | Mało |