Language
DELIVERY:
We deliver our goods via Inpost and DPD courier services. We offer convenient parcel delivery and courier delivery.

Need to get out of the house urgently? Check out what you can do:
DPD
If you are unable to collect your parcel directly from the courier - with delivery to your address, there is the option to have it delivered to a DPD PICK UP point of your choice (applies to parcels with an actual weight of up to 20 kg).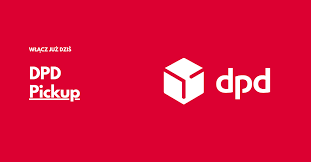 You can find DPD PICK UP collection points on the website:

https://www.dpd.com/pl/pl/dpd-pickup/znajdz-punkt-pickup/
or
https://www.dpd.com/pl/pl/dpd-pickup/

Inpost

It is possible to redirect a courier parcel to a Parcel Machine or to another address, for more information please visit:
https://inpost.pl/pomoc-co-jest-dynamiczne-przekierowanie-paczek-kurierskich
Shipping time:
We try to dispatch the goods as quickly as possible, usually parcels leave our warehouse in less than 24 hours. In special cases due to a large number of orders or technical problems, dispatch may be delayed, we will inform customers of this in each case.

In the case of goods with an availability of "Goods available to order - lead time up to 7 days." or sewn to individual order, the lead time is approximately 7 working days.
Delivery time:
The delivery time is usually 1-2 working days. During holiday periods, delivery times may be extended.
Delivery cost:
Free delivery applies to purchases of a minimum of 199 PLN. If you choose cash on delivery, the cost will be 5 PLN (cash on delivery service cost). Applies to parcels sent in Poland.
---
My parcel has been damaged, what can I do about it?
First of all, don't panic. Transport damage does happen. In this case, write down a damage report with the courier or on the courier company's website and then contact us. Include photos of the damaged goods in your message. All contents, original shipping cartons and packaging should be available and stored until you are informed of the complaint decision - this will make it easier for us to claim a claim later from the courier company.
I received a parcel with inconsistent contents, what should I do?
Packing errors are extremely rare for us, but even the best sometimes make mistakes. We pack parcels under the camera's eye, so we can easily verify what went wrong. If you have received the wrong order please contact us. Also prepare photos of the items you received. We will deal with your case ultra-urgently and determine the best way to resolve the problem.