Language
Toaleta dla Twoich zwierzaków
Kuwetę w klatce zawsze warto mieć. Czy to króliki, czy gryzonie, czy jeże pigmejskie - wszystkie małe czworonogi są w stanie się nauczyć załatwiać w jednym miejscu.
Twoje pupile już opanowały tę sztukę? Nie marnuj okazji i postaw w ich klatce kuwetę dopasowaną do ich rozmiarów.
Jeszcze tego nie umieją? Spróbuj je tego nauczyć. Nie zawsze jest to łatwe, ale wyobraź sobie, jak bardzo pomaga utrzymać czystość w ich klatce lub wolierze i na wybiegu. Oczywiście do nauki potrzebujesz kuwety.
Wybieraj spośród różnych kolorów, kształtów i rozmiarów - w tych większych odnajdą się m.in. króliki i świnki morskie, a w mniejszych - chomiki i jeże pigmejskie.
Różowa toaleta narożna wykonana z plastiku. Wielkość odpowiednia dla królika lub świnki morskiej. Różne kolory.
| | |
| --- | --- |
| Shipping within | 24 hours |
| The Availability Of | Mało |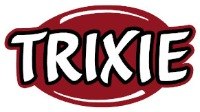 Duża, narożna kuweta przykrywana kratką. 41,5x31x20,5 cm
| | |
| --- | --- |
| Shipping within | 24 hours |
| The Availability Of | Mało |